This project investigates the robustness and reliability of data generated through the collaboration between archaeological science and counterterrorism studies. Satellite remote sensing (SRS) has been crucial for this collaboration. Despite the heavy reliance on machines and algorithms in SRS, the process of hybridizing and interpreting data relies on a series of judgment calls and individual interpretations, all of which is shaped by participants' training, disciplinary traditions, and institutional settings. Through network mapping, machine learning analysis, and interviews and observations with engineers, archaeologists, and policy practitioners, we are studying how satellite archaeology emerged as a sub-field and what are the evidentiary standards that inform its methods and findings. As a broader impact, the research will inform public conversations among citizens, policymakers, and ethicists concerned with how new forms of sensitive data are being used to make strategic decisions about armed conflict abroad.
For inquiries, please contact Fiona Greenland: fargreenland at virginia dot edu
NSF Grant #1754992
UVA IRB Protocol #2017-0580-00
Research Team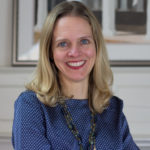 Principal Investigator: Fiona Greenland, Assistant Professor of Sociology, University of Virginia
Affiliations: Program in Archaeology, Department of Anthropology, University of Virginia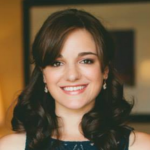 Postdoctoral Researcher: Michelle Fabiani, Department of Criminology and Criminal Justice, University of Maryland
Michelle Fabiani is a mixed-methods researcher with interests in archaeological looting, armed conflict, and trafficking. In her dissertation project, she uses vector autoregression and other spatial analysis techniques to examine the relationship between conflict and looting in Egypt. She will serve as project postdoc.
Undergraduate Research Associate: Grant Tabler, College of Arts and Sciences, University of Virginia.
Grant Tabler is a fourth year student at the University of Virginia pursuing a Distinguished Major in Sociology alongside a secondary degree in Foreign Affairs. When not working on this project, Grant's thesis uses in-depth qualitative interviews, in French and English, to study the career trajectories of men in elite institutions in France and in the United States.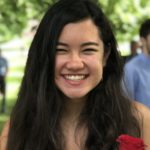 Undergraduate Research Associate: Anlan Du, College of Engineering, University of Virginia.
Anlan Du is a first-year in the School of Engineering studying Computer Science and English. Her interests include computational linguistics and sociopolitical applications of computer science.